When shopping for a stroller that you will be using daily for years, why not invest in a luxury stroller? Not only do luxury strollers usually turn heads because of the designs, but they provide outstanding quality that will last for years and years. 
Although most of us often assume that spending more money equals better quality, this isn't always the case. Even when shopping for high-end strollers, some options are better than others.  
Here are 7 of the top-rated tried-and-true luxury strollers, based on our experiences testing out various luxury strollers as well as researching hundreds of reviews. 
How We Chose the Best Luxury Strollers
Before we dive into our favorites, why should you trust us? We select the best picks based on a variety of important factors.
Features: When choosing a stroller, the features it offers are arguably the most important. When selecting the best high-end strollers, we made sure that the options had all the essential features a stroller should offer such as comfortability, lightweight design, storage space, convenient folding options, and flexible weight limits so you can use it throughout their baby & toddler years (among other features). We also tried to seek out unique strollers with features that conventional strollers don't offer – see the Cybex e-Priam and the Donna Convertible Stroller.
Reviews & Ratings: Sure, I could share my top picks based on my personal experience trying various options, but I'm just one person with my own preferences. Instead of relying on a single person's insight, we also seek feedback from other members of our team as well as search through hundreds of reviews on different platforms to see what the consensus is when it comes to the best luxury strollers.
Price Range: Of course, pricing was also a factor since we're talking about the best luxury strollers. We focused on strollers $500+, but most options cost $1,000 – $2,000.
$1,900+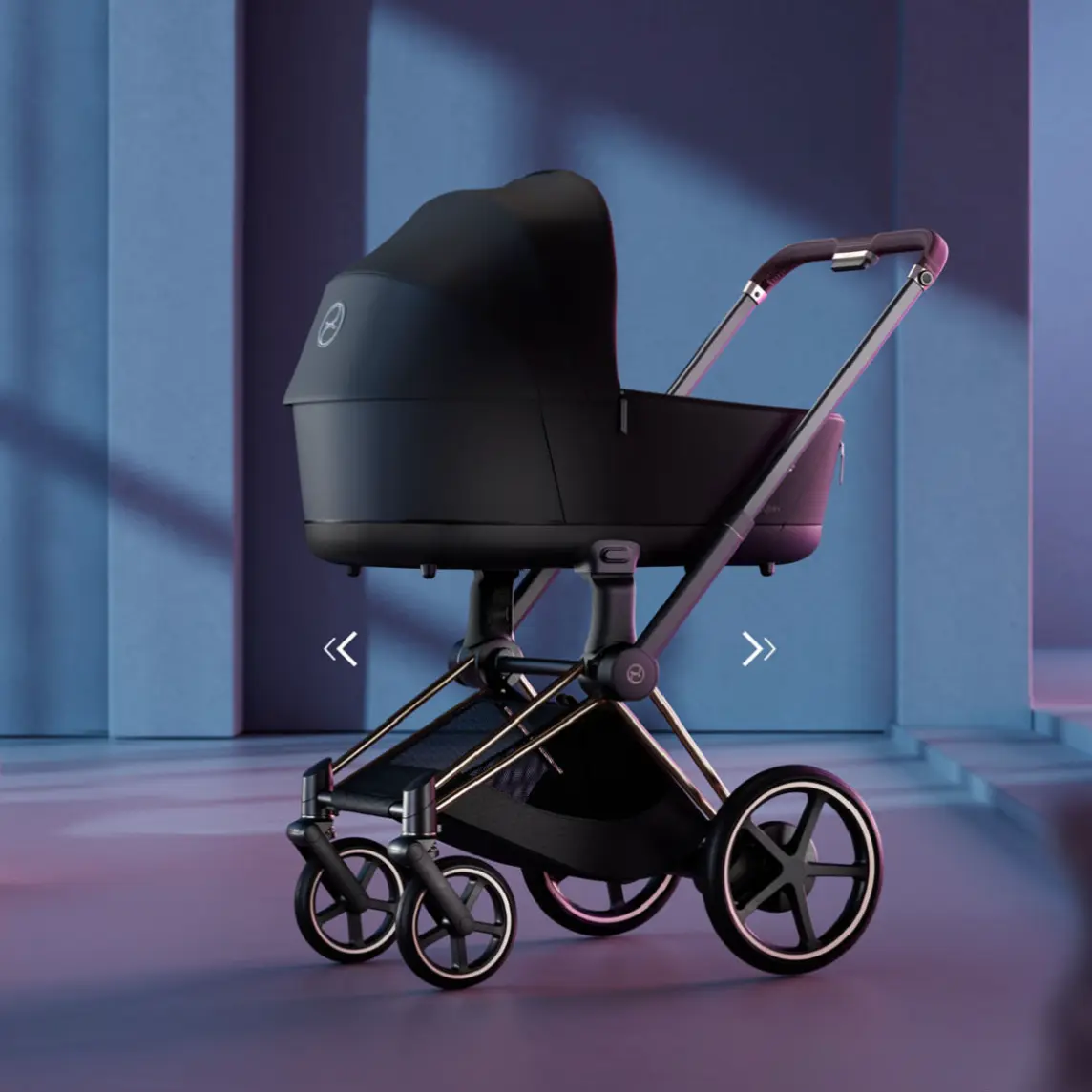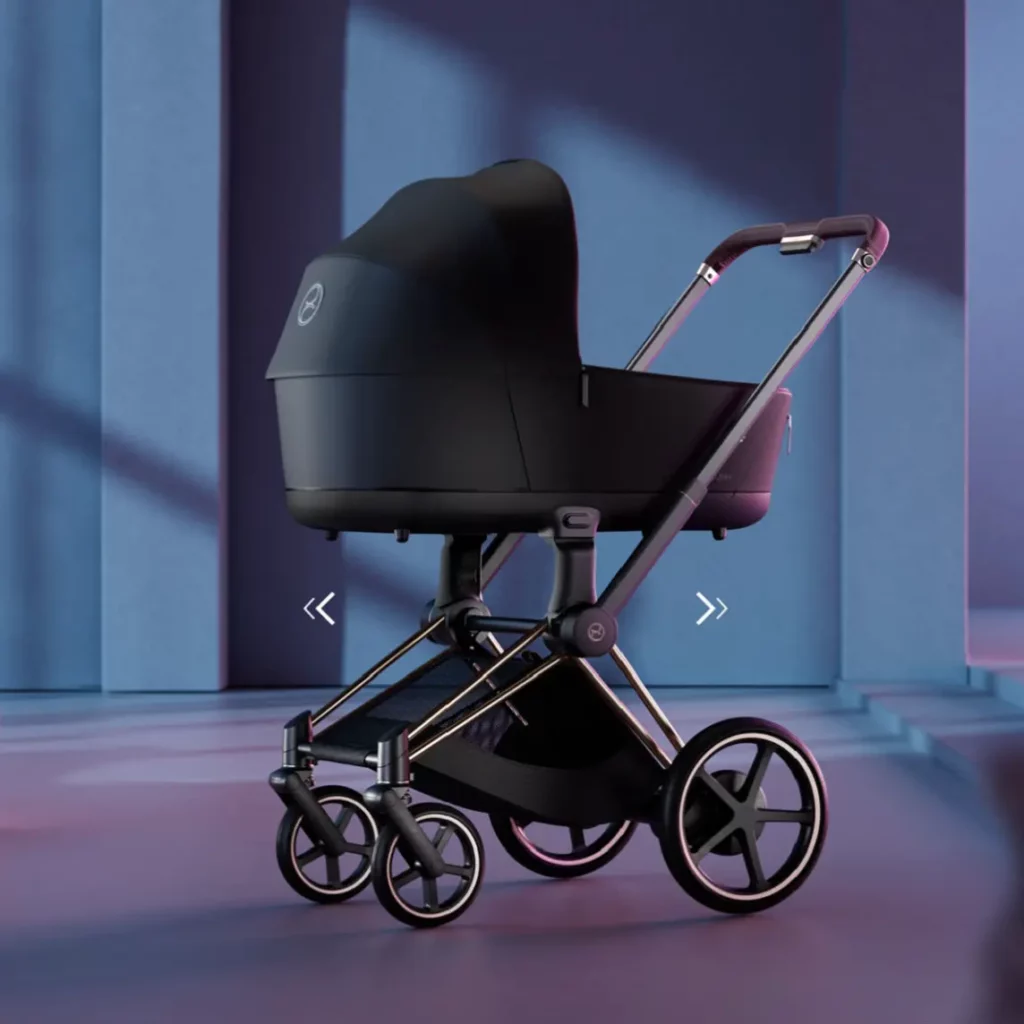 You probably have multiple smart devices in your home, but what about a smart stroller?
After you try this stroller, you won't know how you lived without it (especially if you do a lot of uphill walking).
A few main features of this stroller include a rocking function to help calm your baby on-the-go, uneven terrain support, and uphill support (which detects inclines and signals motors to help you push uphill).
Although this model is a little heavier than normal strollers, the smart functions are well worth it for many new parents. Despite being heavier, it's still easy to fold up and doesn't take up much more storage space.
The battery lasts 5–28 miles depending on outdoor conditions, plus it even comes with an app so you can adjust the rocking mode and other functions.
---
$1,399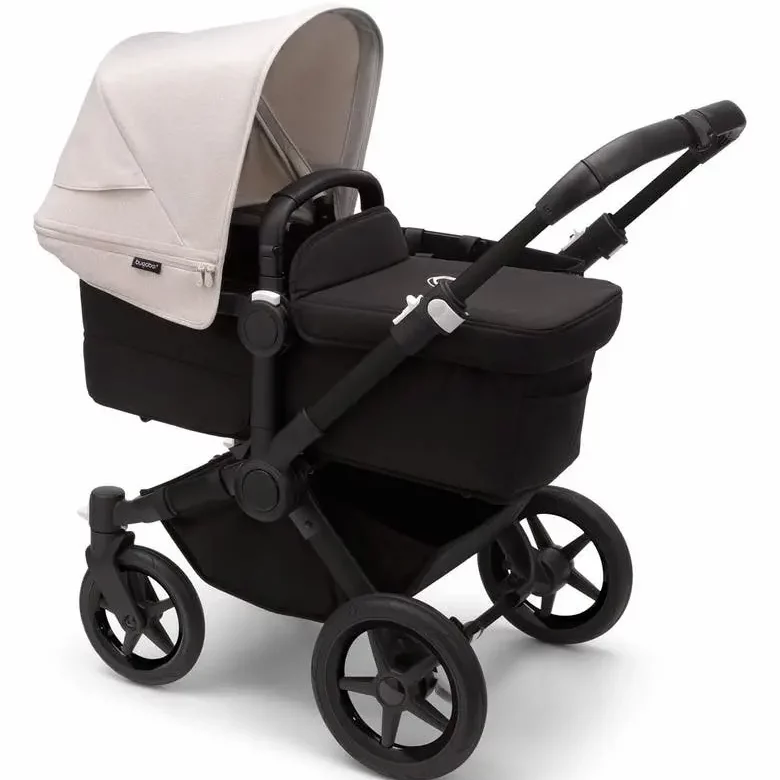 This sleek stroller includes a toddler seat and a bassinet, so you can use it immediately and continue using it throughout your kids' toddler years (up to 50lb).
It weighs 27lb and can fold down into a one-piece standing fold or a more compact two-piece fold.
They also offer an extension that allows a toddler and baby to ride side-by-side, which is perfect if you plan on having another baby or already have multiple kiddos to stroll around.
---
$550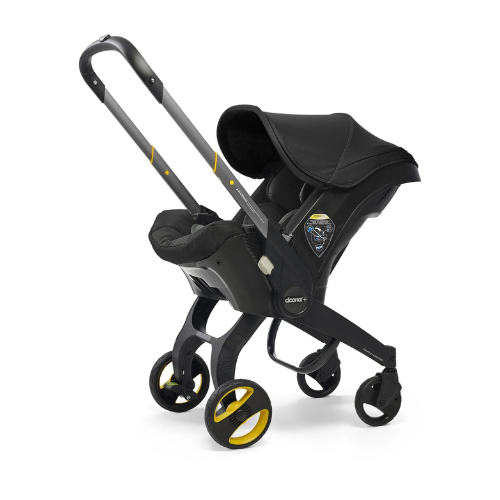 Parenthood is hard enough, so we need easy and time-saving life hacks. That's where this stroller comes into play.
For a stroller that is lightweight and beyond easy, this convertible stroller and rear-facing car seat combo is a dream. Although it's on the more affordable side compared to some others we shared, this doesn't mean it's of lesser quality – this stroller is worth every penny and more.
The selling point is that the entire stroller easily folds into a car seat, so you don't have to worry about taking it apart and storing away the extra stroller parts in your car. Sounds simple, but it's more convenient than you'd think.  
It can be used for babies and toddlers up to 35lb. Although it can't be used as long as some other strollers we shared (most go up to around 50lb), we still love the convenient design.
---
$1,979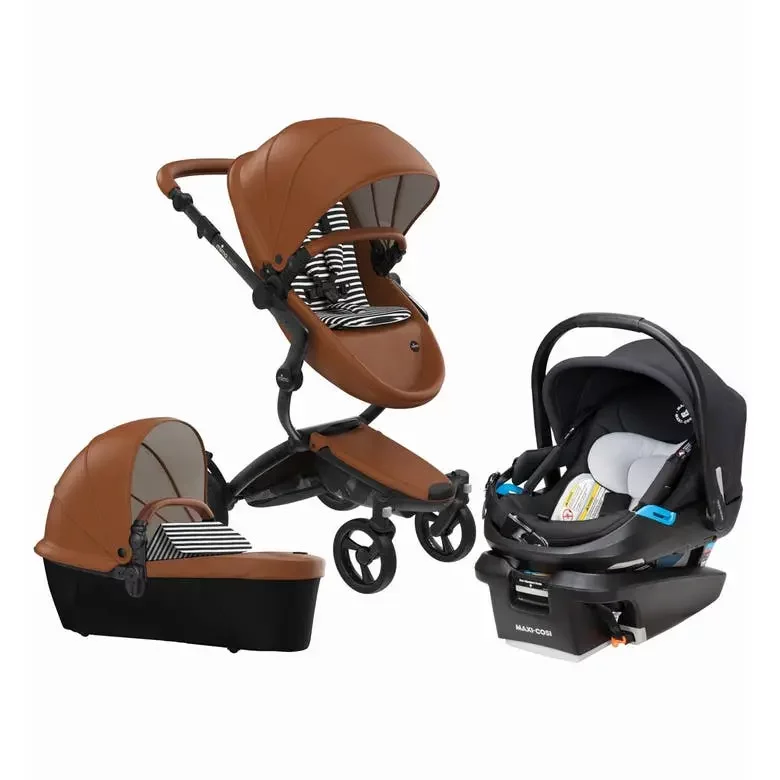 For an ultra-luxurious design that comes with everything you need, this designer stroller set is perfect.
It comes with a collapsible carrycot bassinet, plus a car seat with a detachable inner carrier to make daily tasks easier.
The stroller seat can face front or backward with a three-position recline so your kiddo will always be comfortable, whether they want to see the world or take a nap. You can even adjust if they ride higher or lower along the frame.
This set also comes with a removable bumper bar, rain cover, and plenty of support for your baby or toddler. The stroller can be used up to 37lb, the carrycot can be used until around 6 months, and car seat is for 4–22lb (or up to 29 inches tall).
They also have plenty of add-ons, like the mosquito net for nighttime adventures and a stroller cup holder for your much-needed daily Starbucks.
---
$800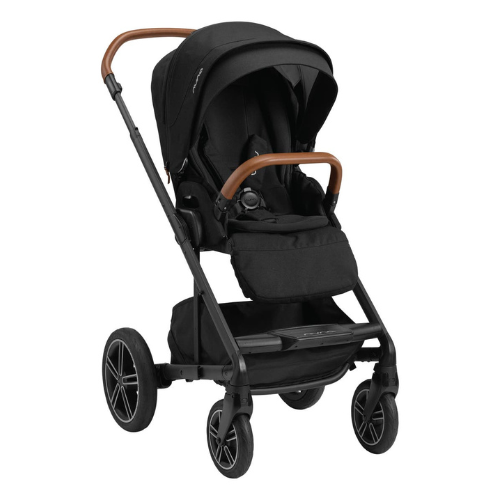 Nuna creates a wide variety of luxury essentials for babies and toddlers – we love the MIXX Stroller.
Note: If you have issues lifting and want a stroller that's as lightweight as possible, their TRVL Lightweight Stroller is a great choice ($500). Their other strollers aren't too heavy, but this one is the lightest.
---
$1,000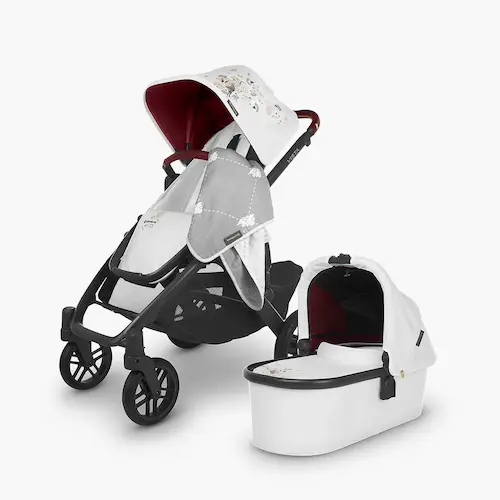 For a luxury stroller you can use until your kiddo is up to 50lb (20lb for the included bassinet), the UPPABaby is a top-rated option.
It features an extra-large bottom basket, so you have plenty of space for bags, groceries, and whatever else you need to throw in there (holds up to 30lb).
The one-step fold is ultra convenient for busy parents, plus the stroller stands up when folded to make life as easy as can be.
If you have more than one kid, you can buy extra accessories to carry up to 3 children in this stroller instead of buying an entirely new stroller.
---
$900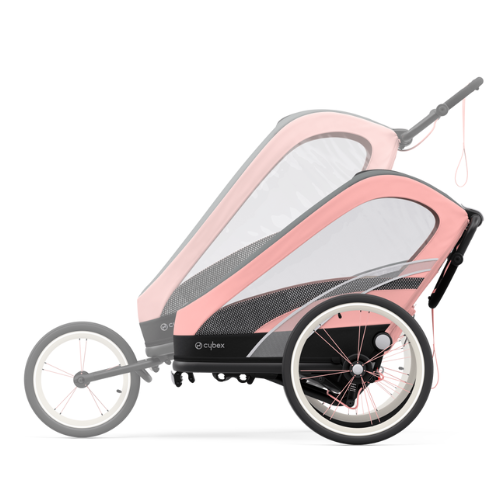 For a stroller that allows you to bring your little ones on your outdoor adventures, this is the best luxury stroller for you.
You can bring your kiddo along for the ride whether you're jogging, biking, or even skiing (not recommended until they are at least 9 months old and never recommended for downhill skiing). 
For jogging, you can push it or add their innovative hip attachment to run hands-free. This stroller fits kids anywhere from 6 months to 49lbs, allowing you to use it for years.