The bathroom is supposed to be a place to decompress and relax. After taking a long hot bath or shower, it's important that the first thing your feet touch feels as luxurious as possible. That step out of the bath or shower will set the tone to the rest of your day (or night), so it's important to make sure it's perfect.
We've put together a list of the best luxury bath rugs and bath mats that will help you live your best life.
Luxury Bath Rugs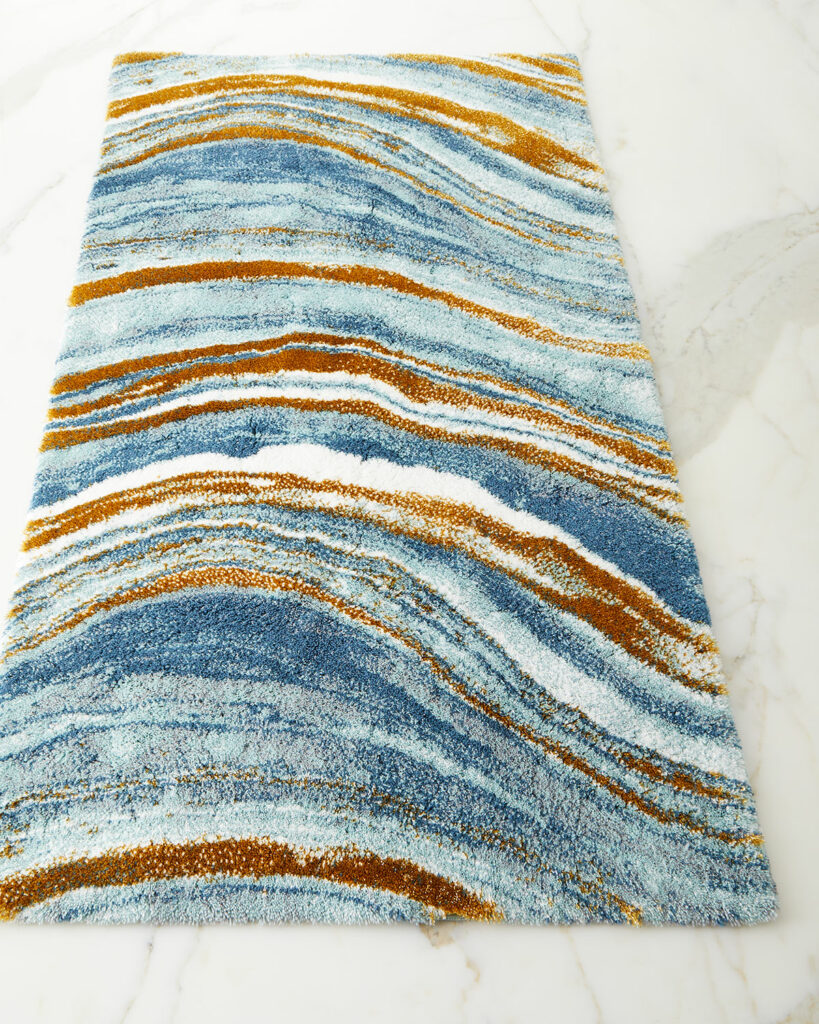 Price: $485
Abyss & Habidecor is currently taking over the high-end bathroom market, so it's no surprise that they currently hold the top 3 spots on our list.
This Sofia Bath Rug is made in Portugal with a mixture of Cotton, Acrylic, & Lurex. The deep and light accenting blues are sure to give your bathroom the respectable pop of color it deserves.
---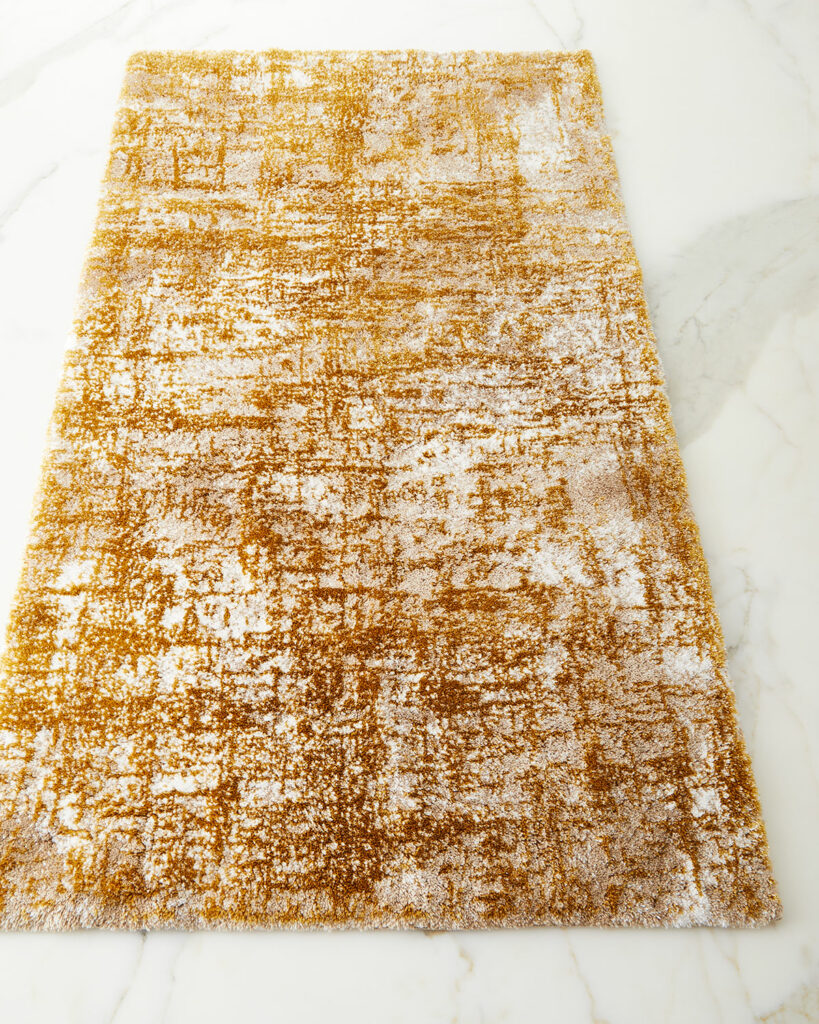 Price: $495
The Abyss & Habidecor Waka Rug is perfect for those looking for a bath rug to tie in a warm gold bathroom vibe.
Abyss rugs use the highest quality of materials and are sure to bring any bathroom to the next level.
---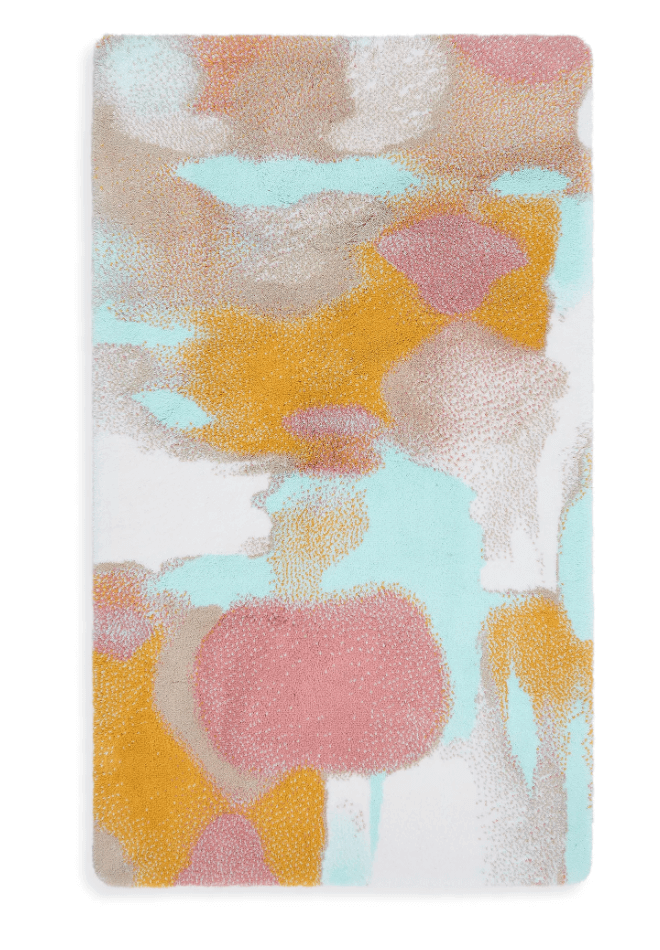 Price: $260
Take a step into a spring dream with this lavish abstract watercolor bath rug by Abyss.
This rug offers a tasteful mixture of vibrant colors that are sure to be the centerpiece of any bathroom
---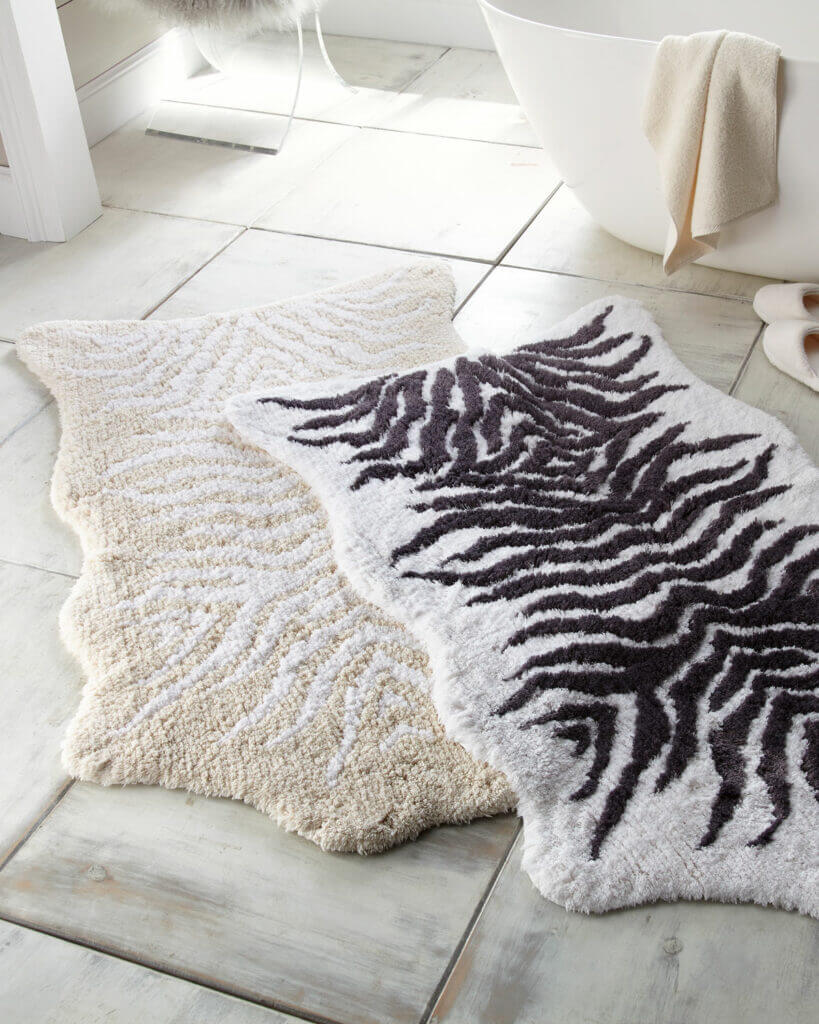 Price: $295
Graccioza went above and beyond with this extravagant bath rug. The shape makes it perfect for placing right in front of your soaking tub.
It's made in Portugal out of Cotton/polyester (no animals harmed here)!
---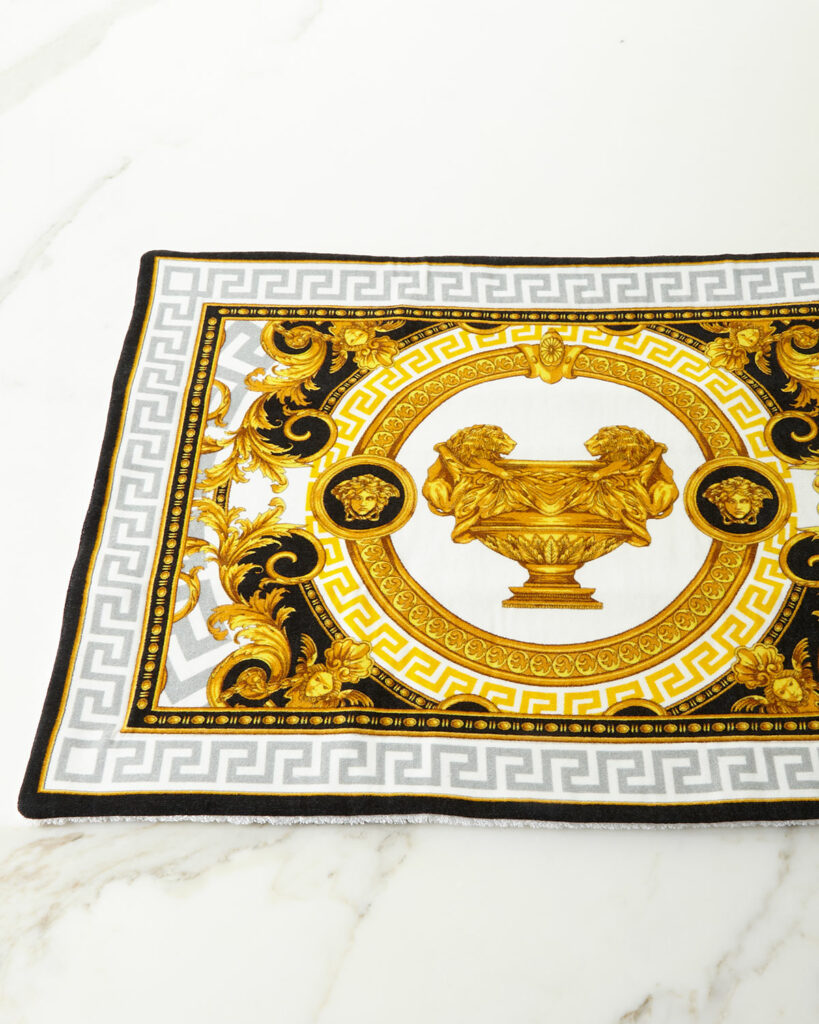 Price: $450
For the bold and brave, this Versace Barocco is a statement piece that's sure to take your bathroom to the next level.
We highly recommend pairing this with the Medusa Head Bath Sheet Set & Robe.
---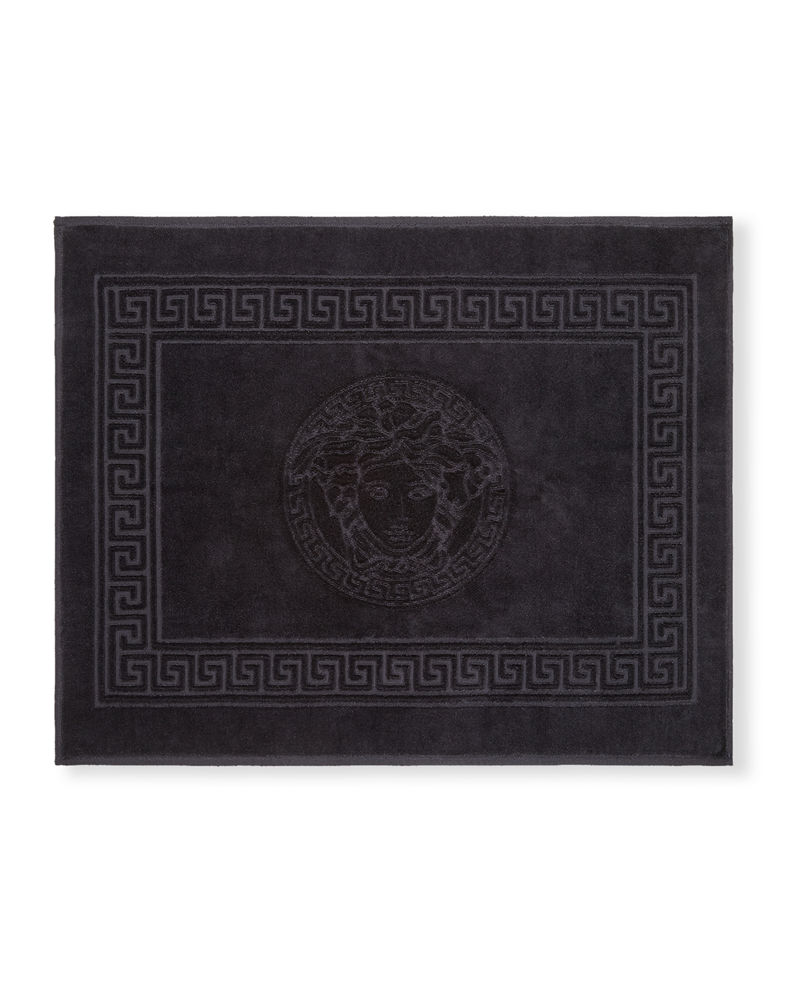 Price: $250
This Versace Bath Mat is classic and subtle, yet it holds so much personality.
This work of art is made in Italy and will make your bathroom feel like it's pulled straight out of the Versace mansion. It comes in Black, Gold, or White, making it easy to match with any bathroom theme.
---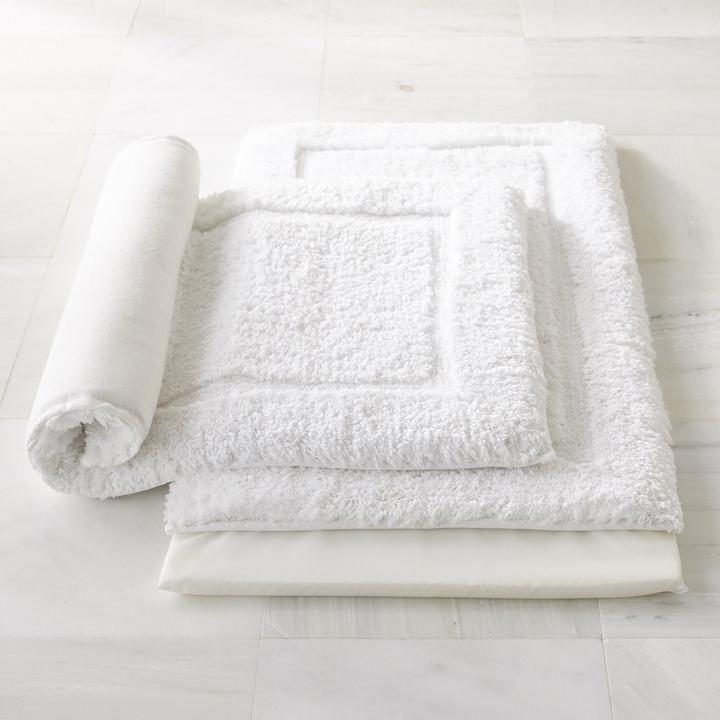 Tiffany Cloud Rug
Price: $160 – $260
The Tiffany Cloud Rug is just that, a cloud. This might just be the most comfortable bathroom rug made.
It's made from 100% long-staple cotton with a removable insert, making it easy to wash.
Small Rug – 20″ x 31″ $160
Large Rug – 24″ x 40″ $260
---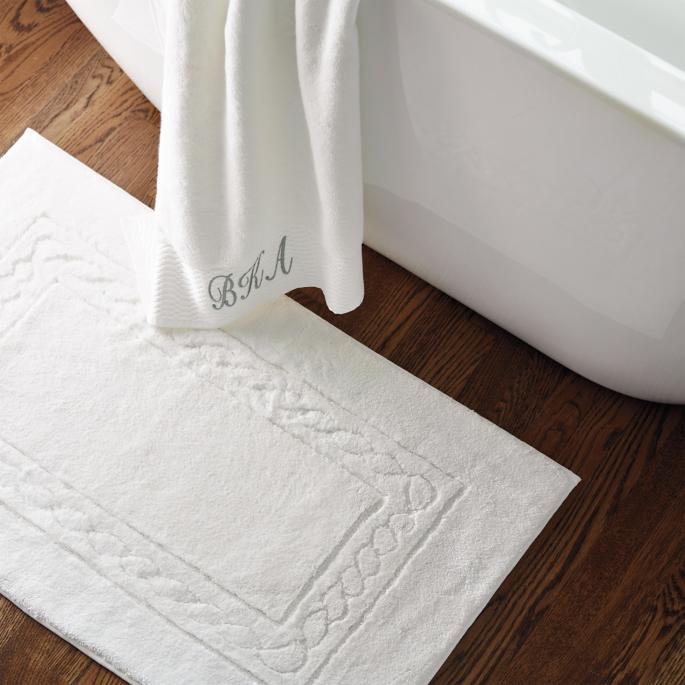 Price: $53-$153
This long-staple combed Egyptian cotton rug is truly magical the level of comfort is like no other.
With a luxurious look and even more luxurious feel, you can't go wrong with this bath rug.
---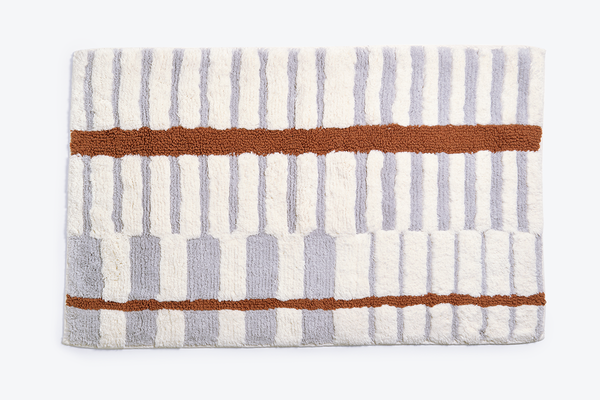 Price: $60
The abstract pattern of this bath mat is one to get lost in.
Made of handmade plush tufted cotton, this is the perfect piece to complete your high-end boho-styled bathroom.
---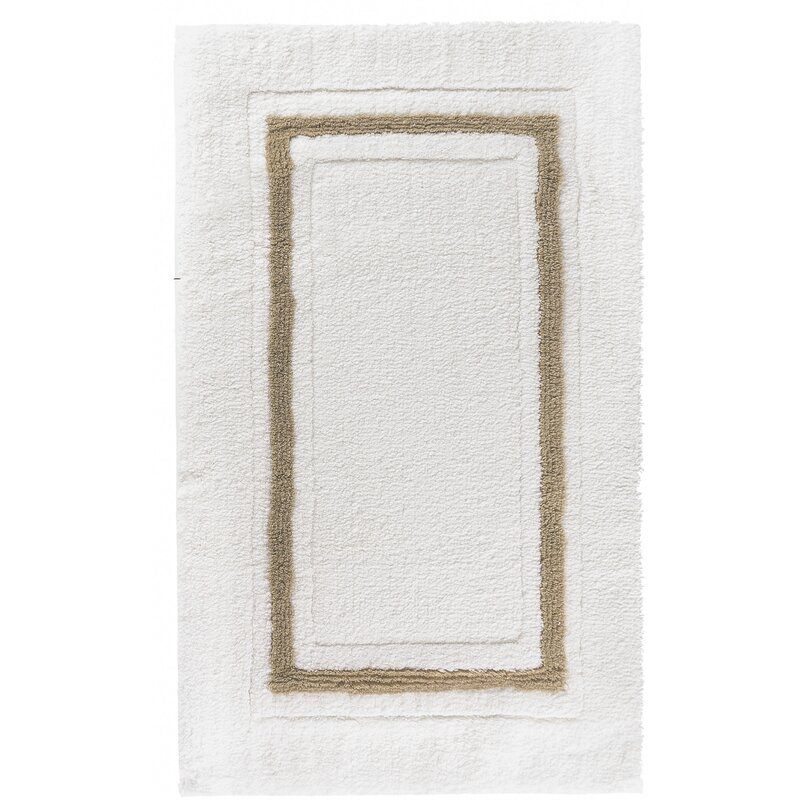 Price: $259
Plush to the touch and lush to the eyes, this bath rug will leave you feeling joyful about the day to come.
Multi-layered White/Brown cotton blend with a high level of absorbant.
---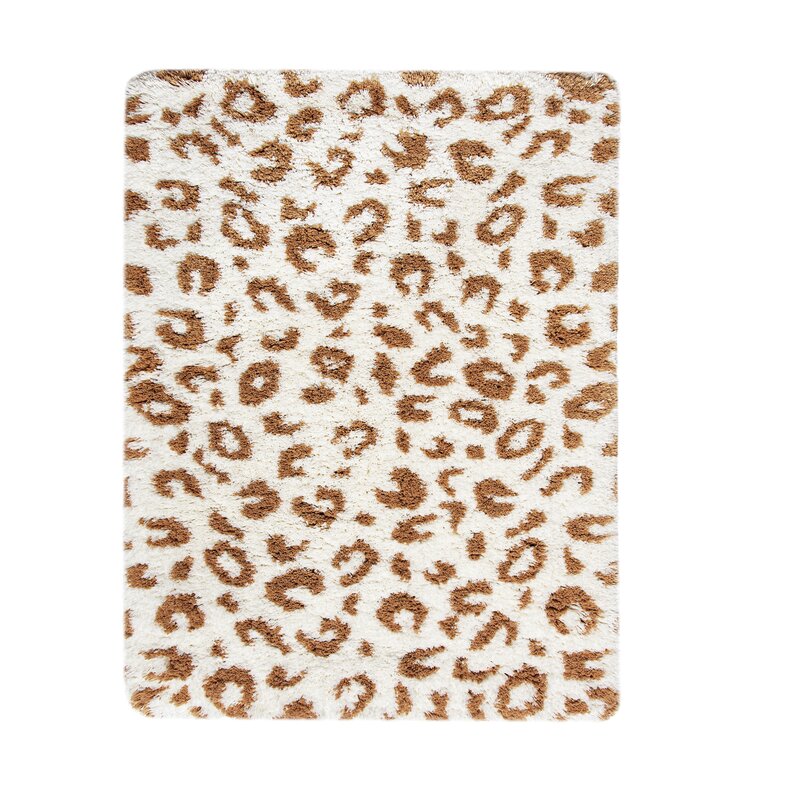 Price: $248
This beautiful statement piece is 100% cotton, made with an over-woven technique (woven at the base and long fur towards the top).
It features an anti-pilling treatment, ensuring this luxury bath rug remains a staple for years to come.